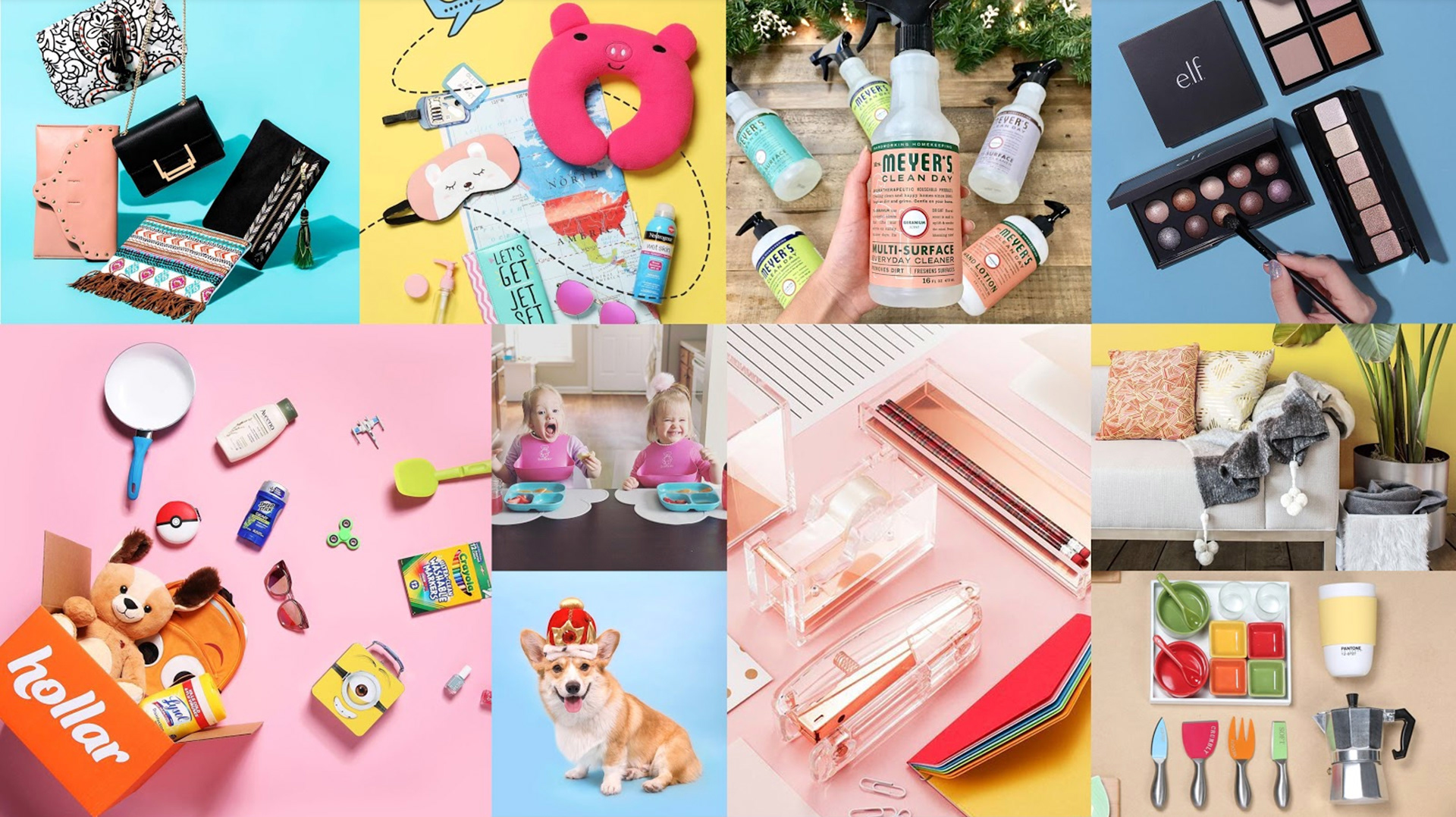 Hollar, a 2-year-old startup, was in need of new brand positioning that more closely communicated their value propositions.

In addition to this, Hollar needed a clear visual language and a unique voice.

My Responsibilities:
Overall creative direction including: brand positioning and strategy, tagline, style guide, development of messaging hierarchy, visual language, and content creation.

My Role:
Creative Direction, Art Direction, Design, Retouching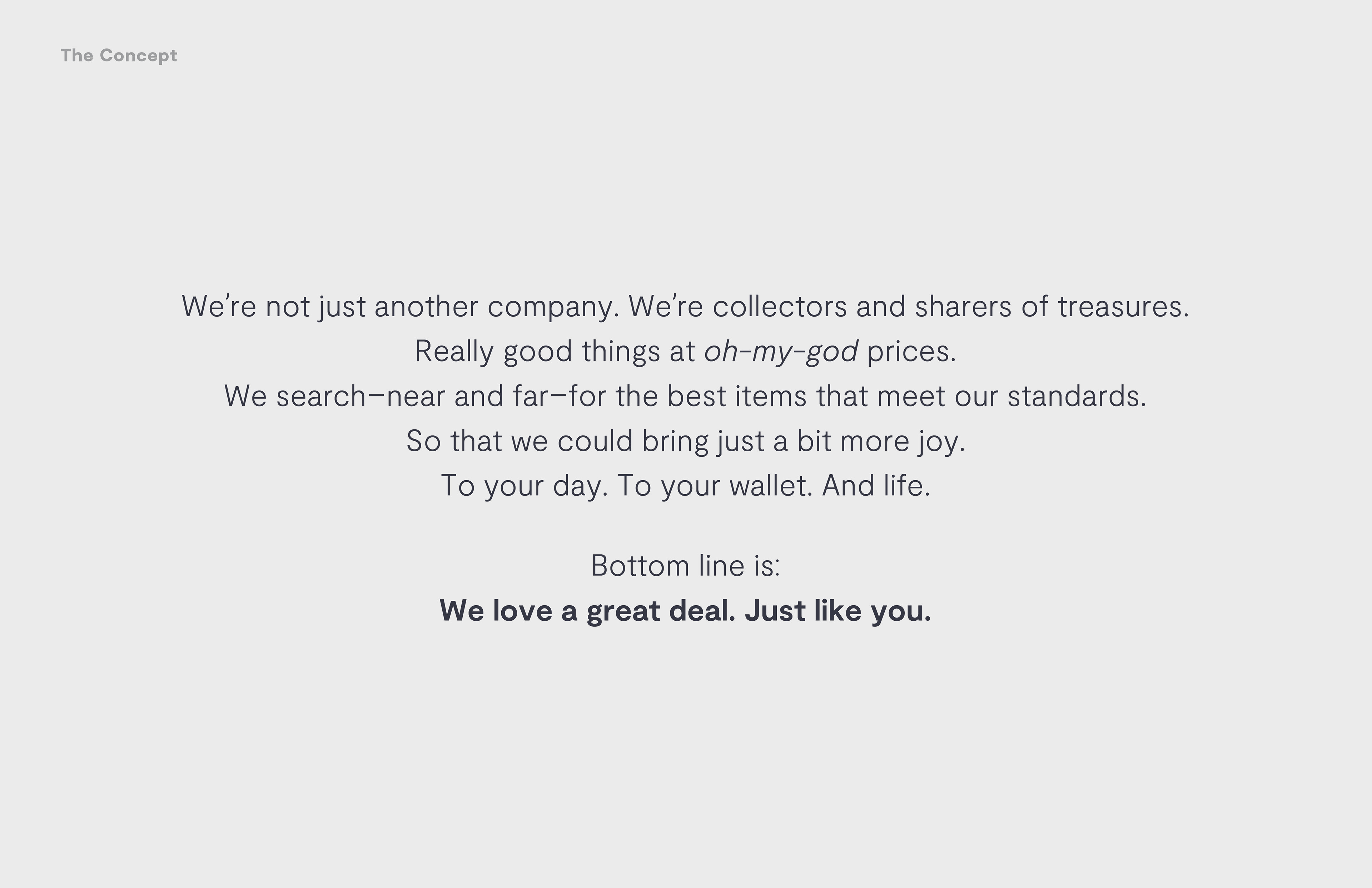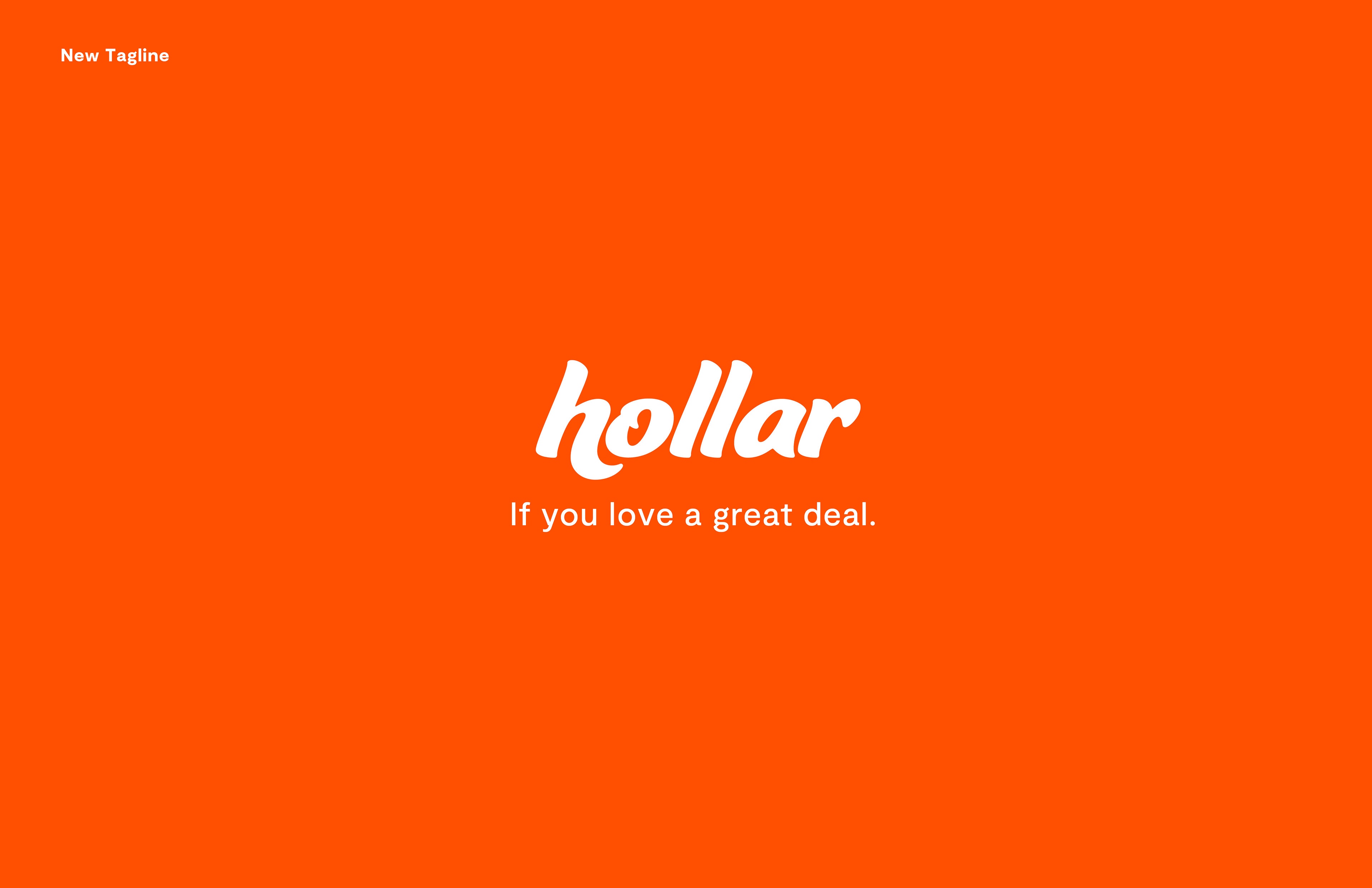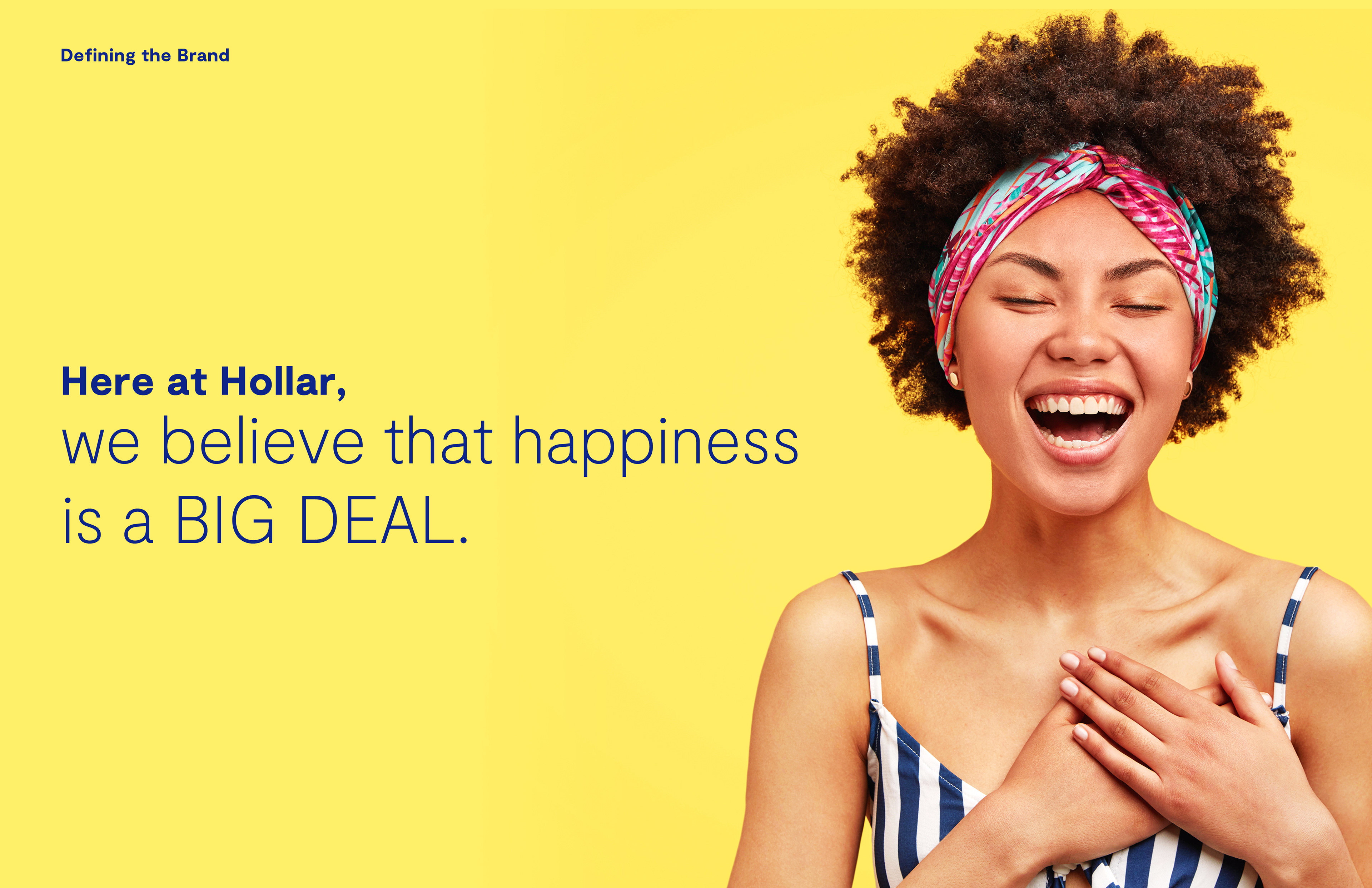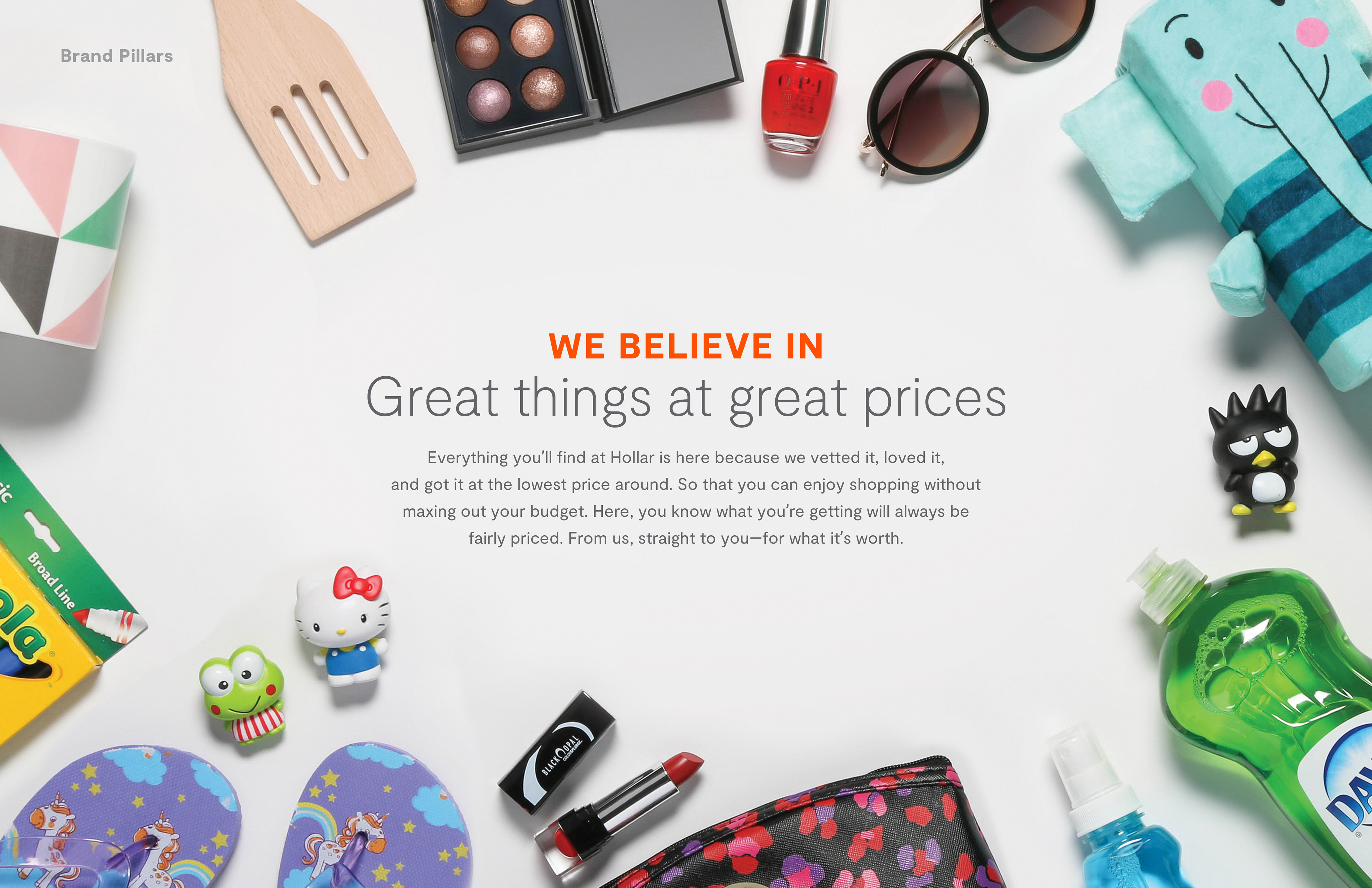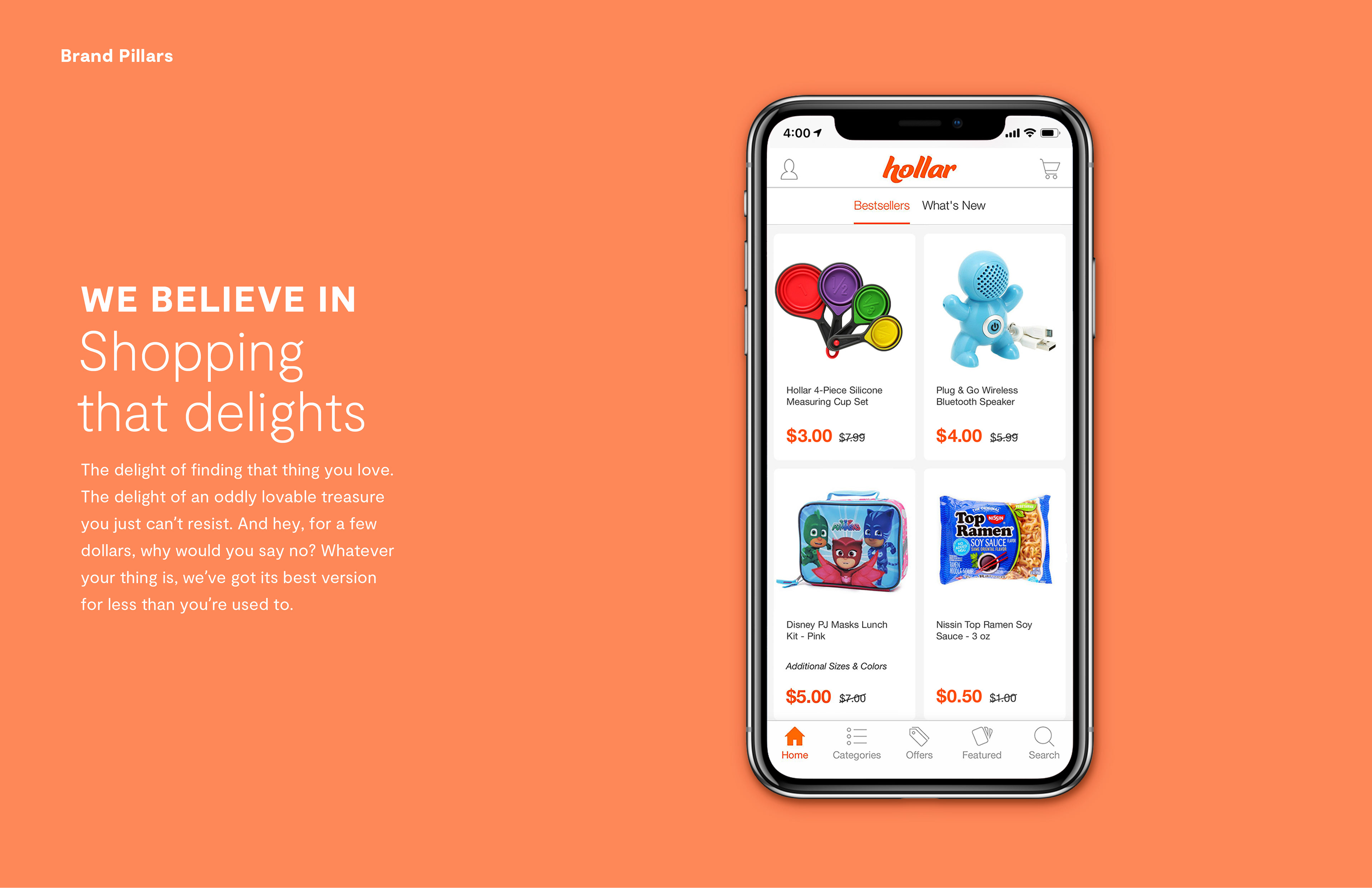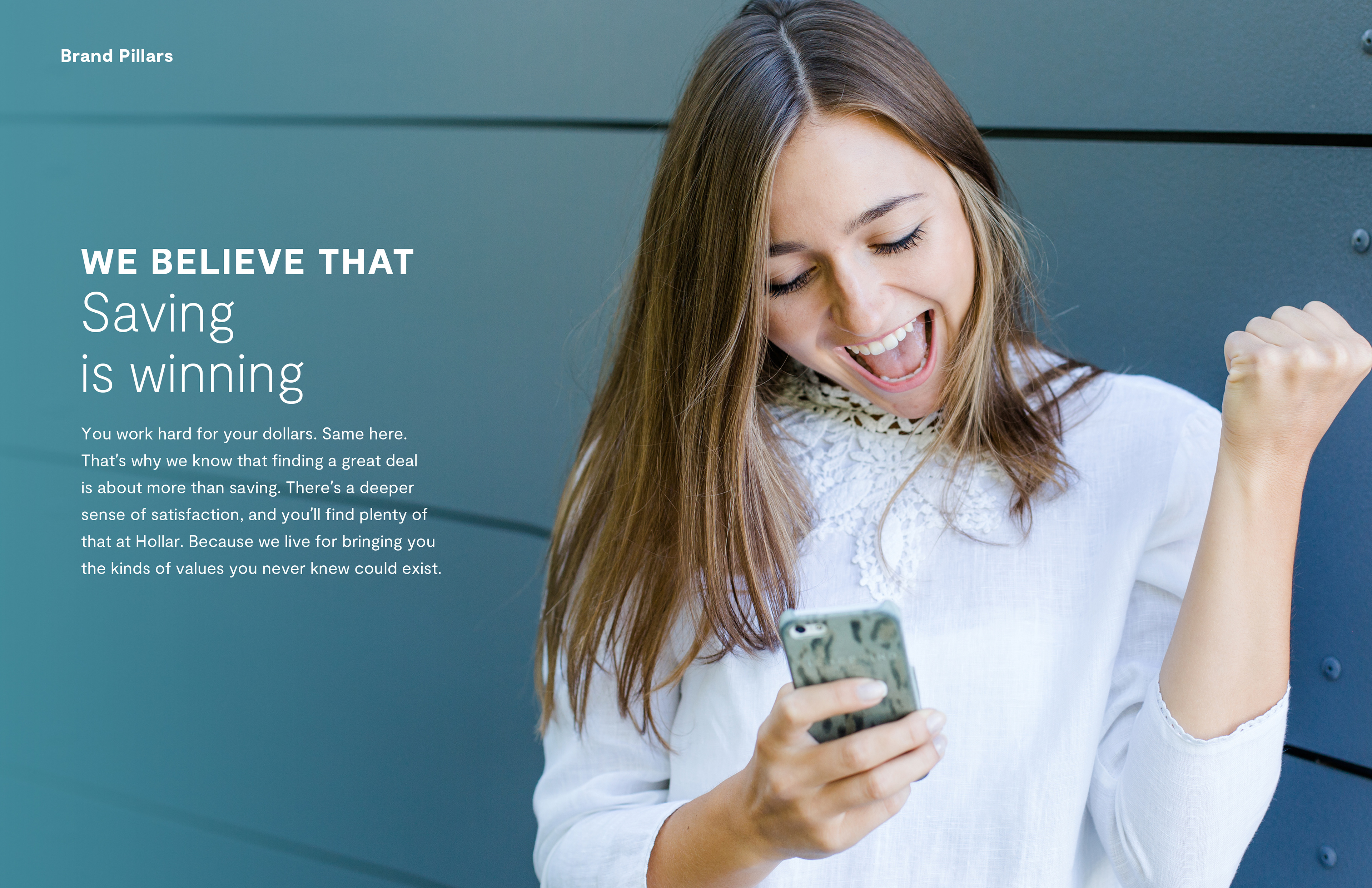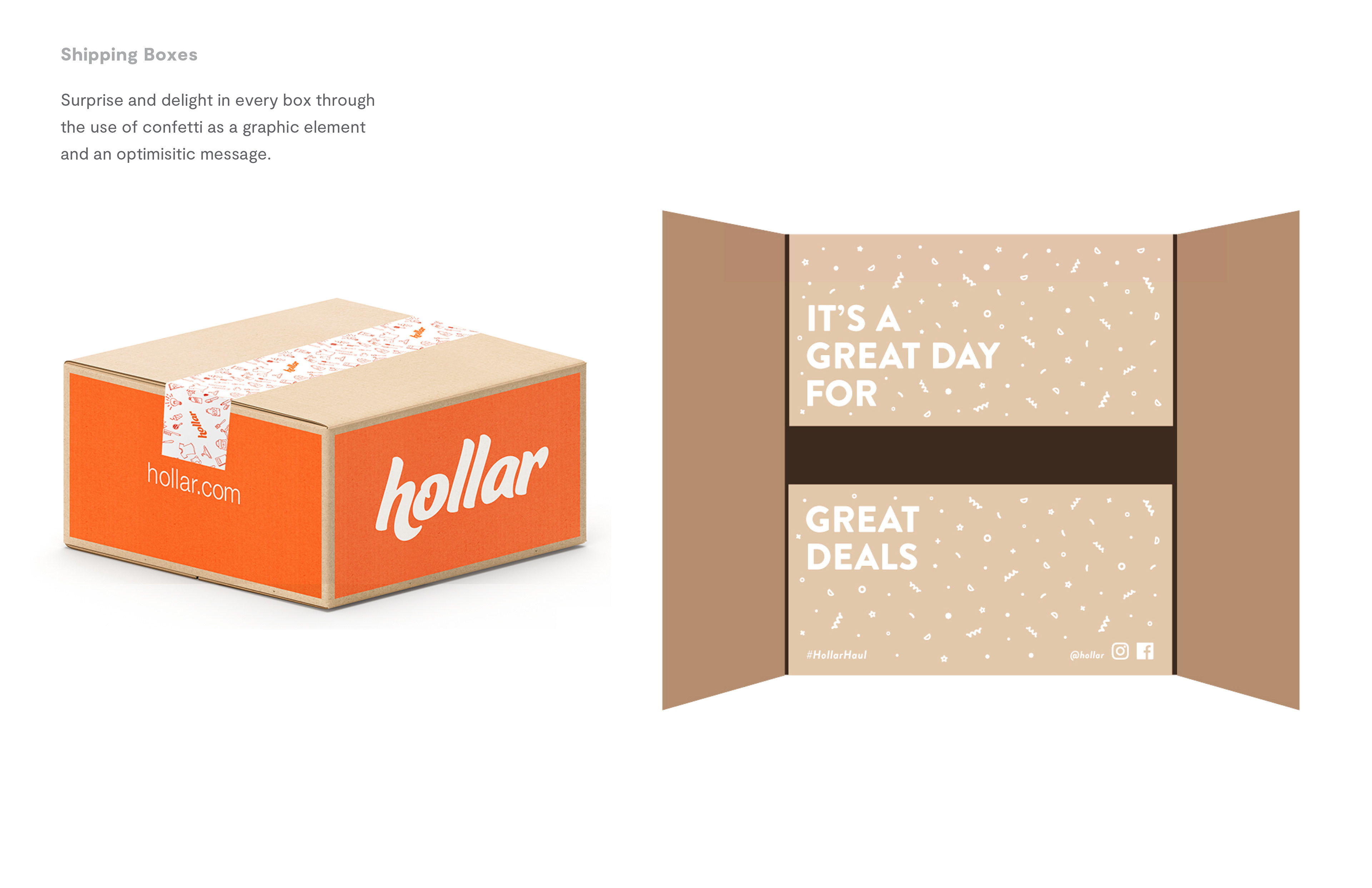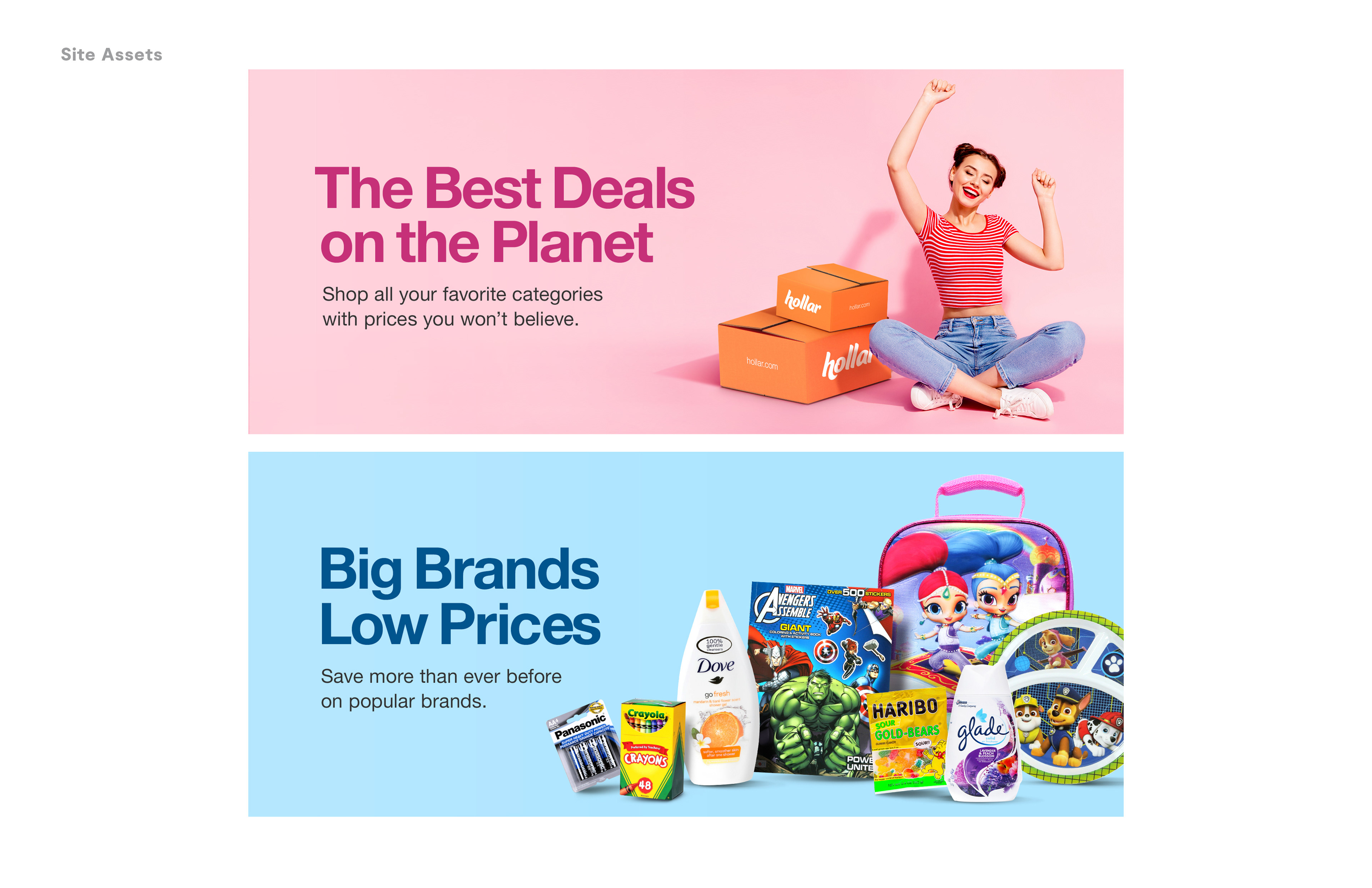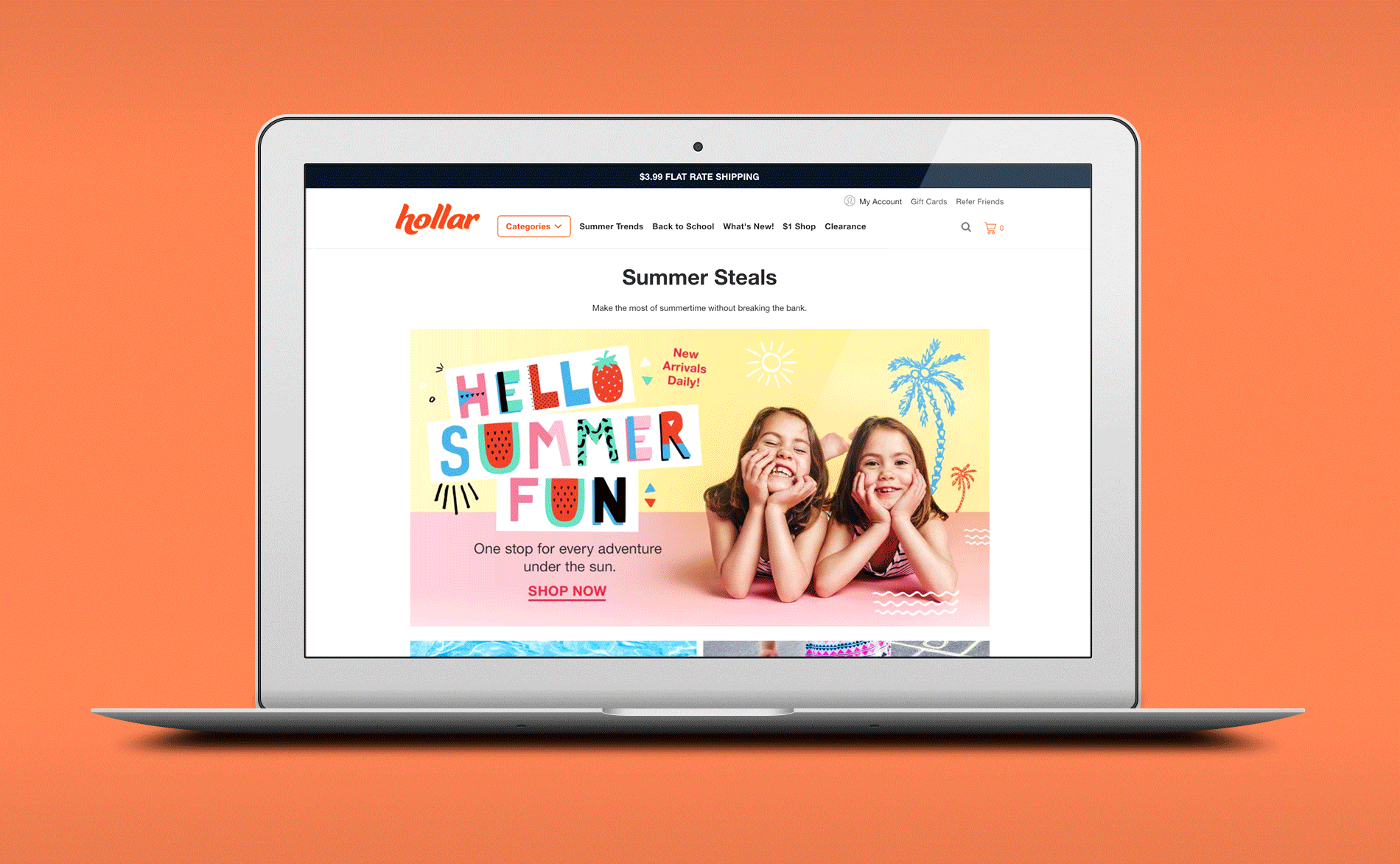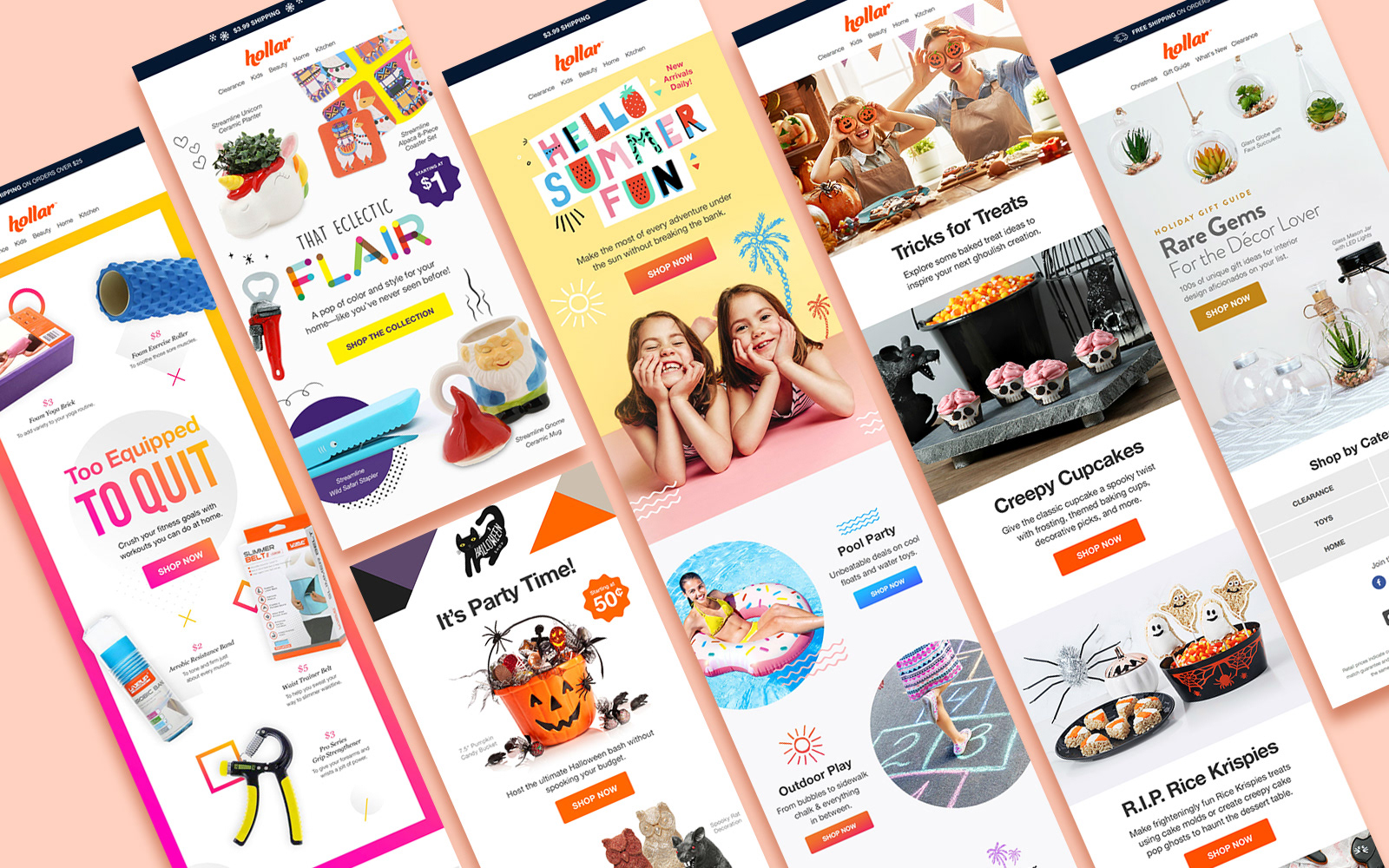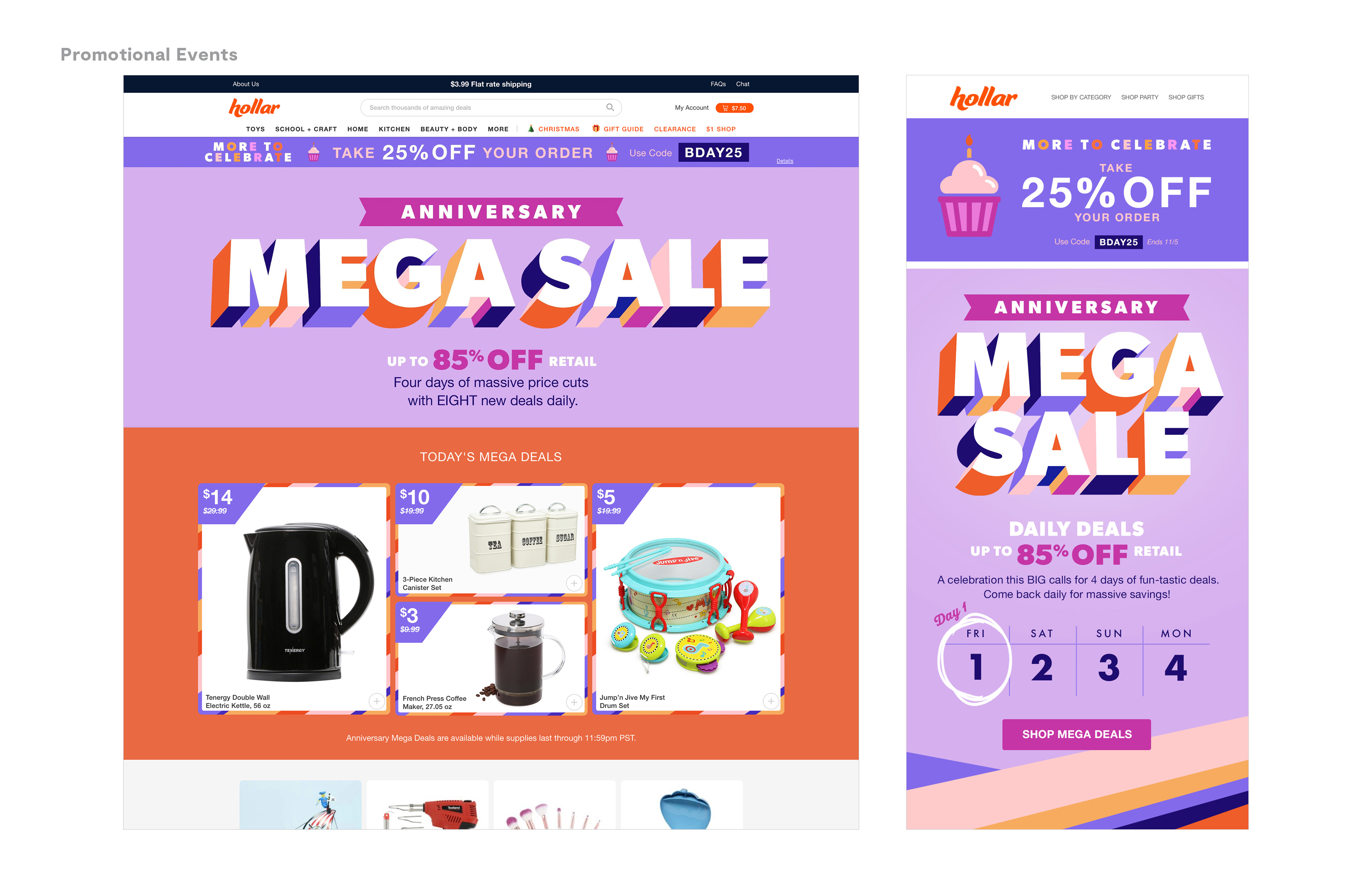 Updates on Creative Workflow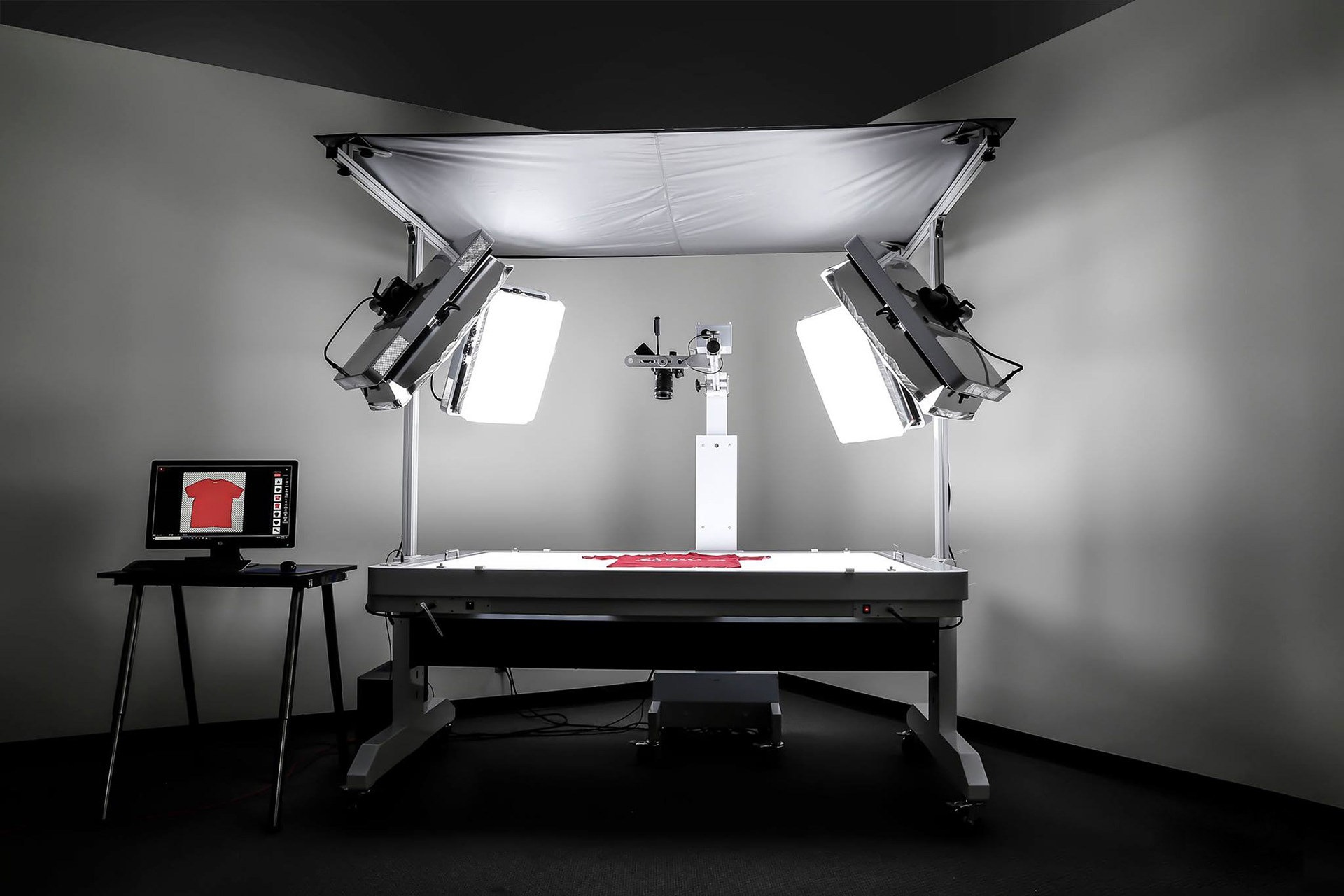 Improvements on Process: Product Photography Studio
In addition to overseeing the creative team in LA, and a team of retouchers in the Phillippines, I was also in charge of managing the product photography studio in Ohio. In order to increase efficiency in this area, I implemented several important changes to the existing workflow. The main one being the introduction of photo machines to meet our business needs and keep up with our volume of products. 
This change reduced the number of hours it takes to do product photography and retouching. It allowed us to get product on the site faster while keeping high standards of quality.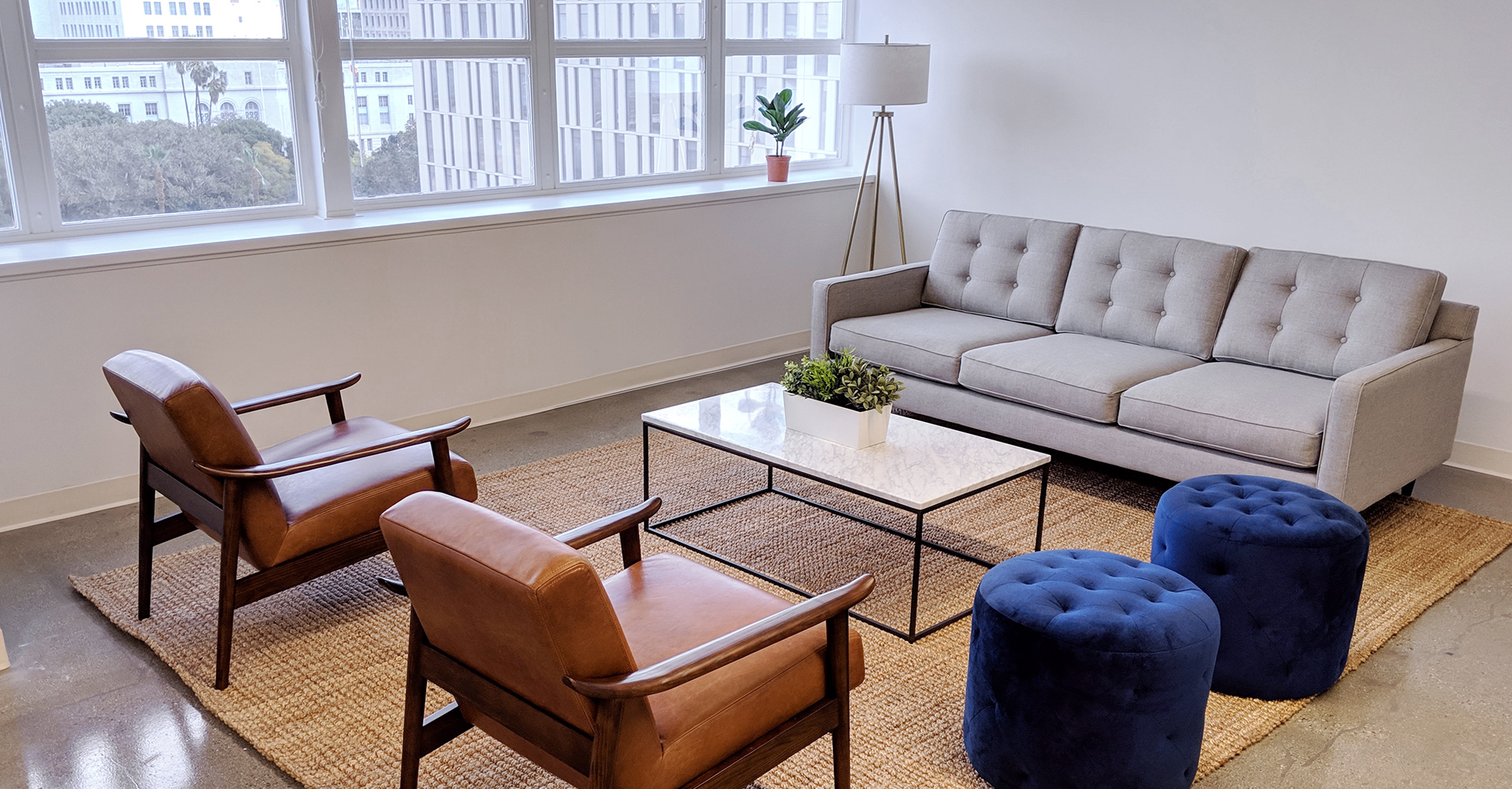 Maximizing Our Production Budget
I had to be incredibly resourceful working with dollar-store production budgets. Hence, I designed and sourced our "Hollar living room", a lifestyle photography set in our corporate headquarters office, used to stage products and film social content.

This way we could create high quality lifestyle imagery and also provide a stylish space for employees to relax.